Type-C To Type-C PD 100W PD Fast Charging & Data Cable 2m
Material: zinc alloy + braided cable
Cable length: 2m
Power: 100W max
Data transmission rate: 480Mbps
About this item
100W high power real fast charging speed, real-time display of current power and fast charging icon, easy check of charging state.
Support 20V / 5A, up to 100W high-power output, support fast charging for laptop(with 60W or above power).
Built-in upgraded smart chip real-time monitoring and adjusting, stable and safe charge.
The hard and anti-fall zinc alloy connector passed through high polishing mirror processing, so its gloss and refraction has improved a lot.
Product information
Technical Details
| | |
| --- | --- |
| Material: | zinc alloy + braided cable |
| Cable length: | 2m |
| Power: | 100W max |
| Data transmission rate: | 480Mbps |
Additional Information
| | |
| --- | --- |
| Customer Reviews | |
| Date First Available | Feb 21, 2023 |
From the brand
This cable is designed to cater to all your charging needs, with its fast charging and data transfer capabilities.
Measuring 2 metres in length, this cable provides you with the perfect balance of convenience and functionality. The Type-C to Type-C connector makes it compatible with a wide range of devices, including smartphones, laptops, and tablets.
This cable is equipped with Power Delivery (PD) technology, which allows you to charge your device up to 100W. This means you can charge your device much faster than with a regular cable, saving you time and energy. The cable also supports data transfer, allowing you to easily transfer files and data between your device and computer.
The cable is made of high-quality materials, ensuring durability and longevity. The sleek and stylish design of the Type-C To Type-C Cable makes it perfect for both personal and professional use. It's a great gift for friends and family, or for yourself. With its fast charging and data transfer capabilities, this cable is sure to make your life easier and more convenient.
In summary, the Cable is a must-have for anyone looking for a versatile, fast charging, and durable cable. With its Type-C to Type-C connector, Power Delivery technology, and data transfer capabilities, this cable is perfect for all your charging needs. Get yours today and experience the convenience and ease of use for yourself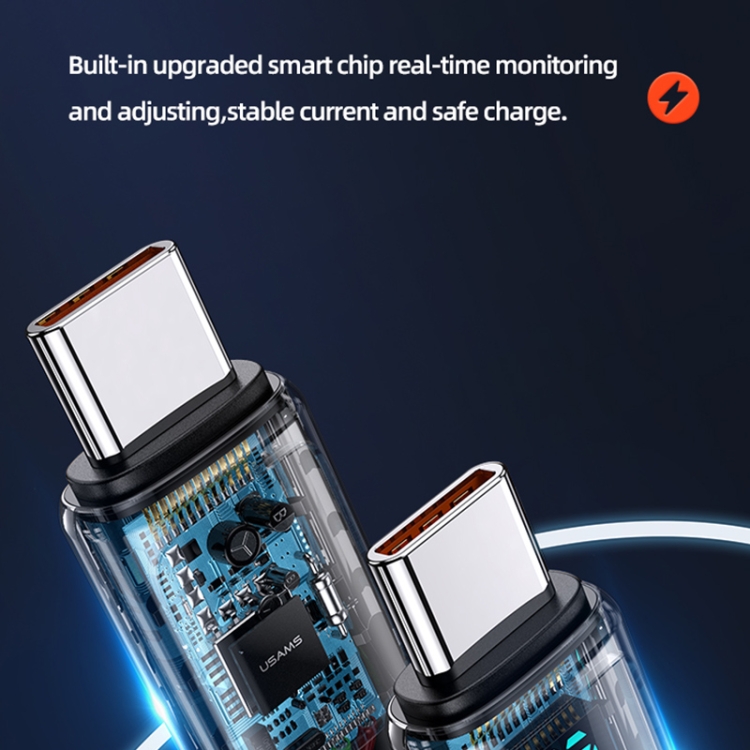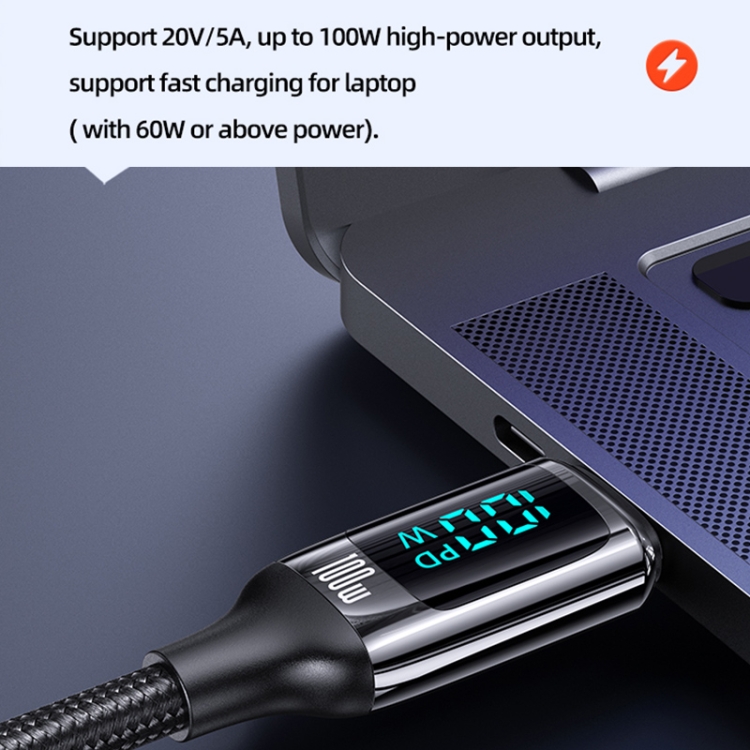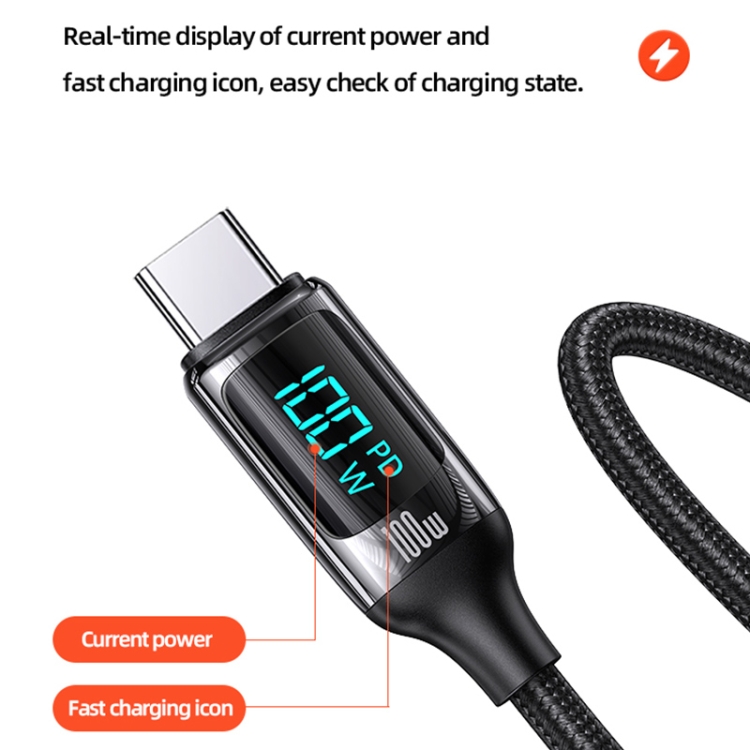 This cable is designed to cater to all your charging needs, with its fast charging and data transfer capabilities.
Measuring 2 metres in length, this cable provides you with the perfect balance of convenience and functionality. The Type-C to Type-C connector makes it compatible with a wide range of devices, including smartphones, laptops, and tablets.
This cable is equipped with Power Delivery (PD) technology, which allows you to charge your device up to 100W. This means you can charge your device much faster than with a regular cable, saving you time and energy. The cable also supports data transfer, allowing you to easily transfer files and data between your device and computer.
The cable is made of high-quality materials, ensuring durability and longevity. The sleek and stylish design of the Type-C To Type-C Cable makes it perfect for both personal and professional use. It's a great gift for friends and family, or for yourself. With its fast charging and data transfer capabilities, this cable is sure to make your life easier and more convenient.
In summary, the Cable is a must-have for anyone looking for a versatile, fast charging, and durable cable. With its Type-C to Type-C connector, Power Delivery technology, and data transfer capabilities, this cable is perfect for all your charging needs. Get yours today and experience the convenience and ease of use for yourself